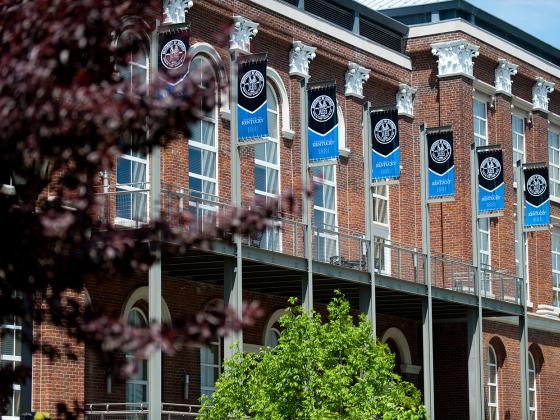 Since 1927, the University of Kentucky has been one of several southern universities that have awarded the Algernon Sydney Sullivan Medallion to two graduating students and one (non-student) citizen in recognition of their community service activities.
The 2023 Sullivan Awards Committee is seeking nominations for recipients of the 2023 Sullivan Medallions, to be awarded in Spring 2023 Nominations should be based on "such characteristics of heart, mind, and conduct as evince a spirit of love for and helpfulness to other men and women."
Three awards are presented annually - two to students of the graduating class, and one to a person who is not a student of the University.
Awards will be announced in April 2023.
Nominations should be submitted by February 24, 2023. 
Begin the nomination process by sending a letter of nomination to Dr. Gail Hoyt, chair of the Sullivan Committee, at ghoyt@uky.edu. Letters should be 1 to 2 pages in length, and should describe how the nominee meets the criteria set forth for the Award. (One letter only please, although it can be signed by more than one nominator).